hoversignal
Marketing Gamification Apps
Exclusive Lifetime Deal
For Facebook group
Lifetime Tech Deals Fans
Lifetime Extended
1 Website
All Apps
PRO features
---
All Current Apps
All Future Apps
---
$612/year
$39 /lifetime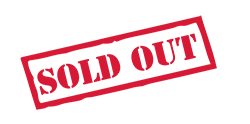 Late Birds
Offer
Lifetime Forever
1 Website
All Apps
Expert features
---
All Current Apps
All Future Apps
---
$59/lifetime
$79 /lifetime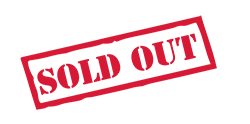 Stacking Bonus for $79 Plan
Buy 3 deals or more
Get x3 to websites
E.g. buy 3 deals and get 9 websites
Get Customers to Engage More with Your Website
and Subscribe to Your Emailing List
Our Apps
Social Proof Signal
Boost conversion with recent sales notification
Scratch to Win
Collect more emails with a fun games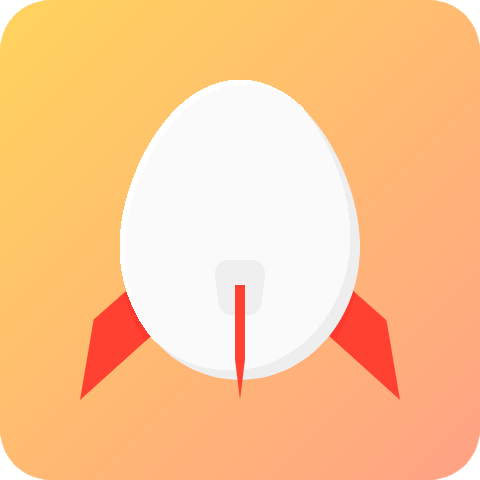 Easter Eggs
Motivate visitors to browse more pages for discount
Live Demo
Social Proof Signals
Double Your Website Conversion with Interactive Notifications
Scratch to Win
A Smart Way to Grow Your Email List with Interactive and Gamified Pop-Up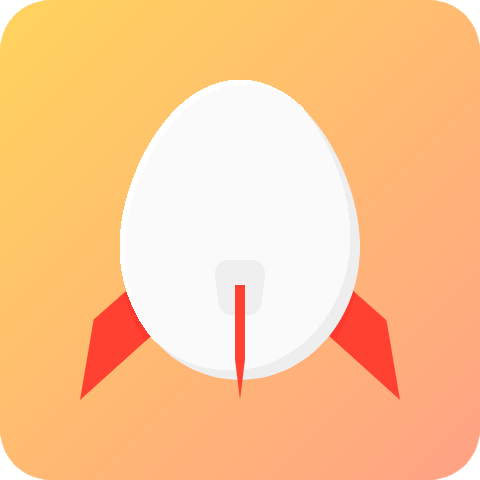 Easter Eggs
Boost Engagement and Make Your Visitors View More Pages With Easter Eggs
hoversignal.com
Where to Display Options
Mobile Friendly
Works perfectly on any device
Mobile Friendly
Works perfectly on any device
Mobile Friendly
Works perfectly on any device
Modify Design
Change Color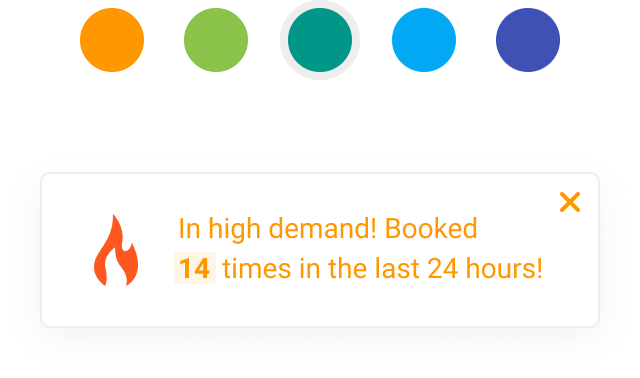 Or Use Our Templates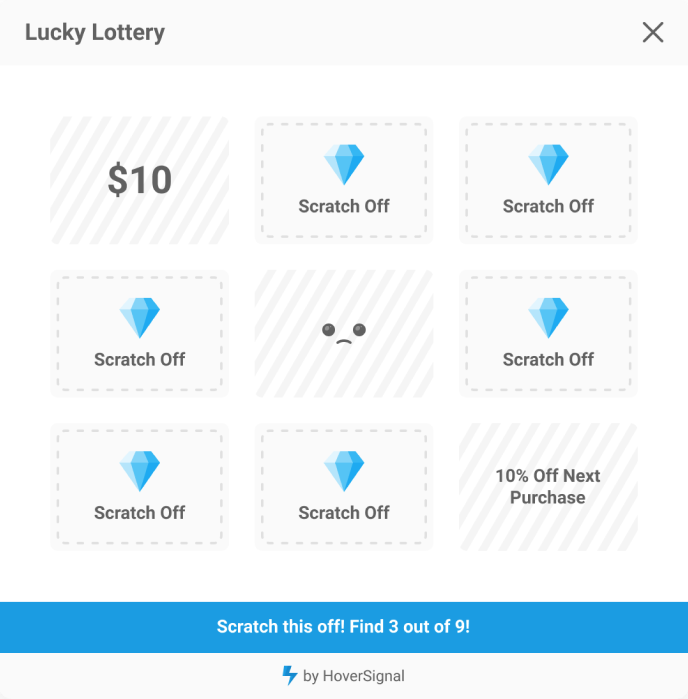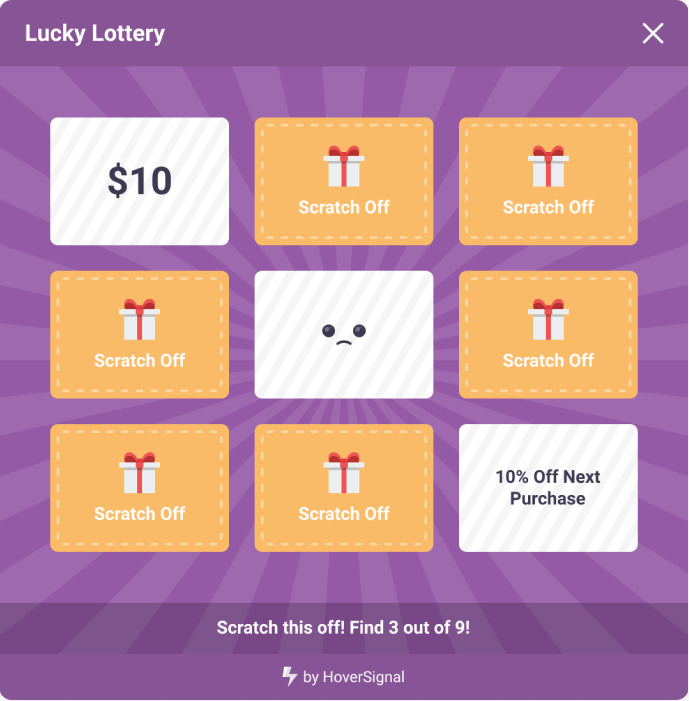 Prepare for More
HoverSignal Roadmap
LTDF
Launch
March
April
May
June
July
August
March
New App
Easter Eggs
May
New App
Quizzes & Interactive Forms
June
Improved User Experience
July
More Features for Previous Apps (Templates, Integrations and Data Fields)
August
New App
Prize Drawing (Reward Program)
And So
Much More!
Planning to Launch New Update Every Month!
FAQ
General Questions
Technical Details and Integrations
Deal Details
Payment Methods
HoverSignal is a marketing gamification platform, we help businesses run engaging campaigns to attract new and retain existing customers.
We want to create a marketplace for gamification apps. Currently HoverSignal is made up of a number of different apps:
Social Proof Signals: create on-site notifications that creates FOMO or helps you collect email addresses.
Lucky Lottery: collect more emails with fun games.
Easter Eggs: motivate visitors to browse more pages for discounts & boost your SEO ranking.
More coming soon
HoverSignal is incredibly easy to use whether you're a small business or a large corporation, you can craft your campaigns to align directly with your objectives.
Here's a few examples:
You want to boost your SEO ranking by increasing average duration of a user session.
You have a store and you want to give out coupon codes to your customers.
You want to build an exit intent popup that is fun to interact with and not annoying.
You are running a flash sale on a particular product range and want to drive awareness by giving away gift vouchers.
You have been tasked with growing your newsletter subscribers by 100% in 1 month.
You want to show proof of demand by displaying information on last purchases or registrations.
You have an E-commerce store and you want to popup a special offer to customers that are about to leave your site.
You want to show your customers reviews to new visitors.
All our forms, pop-ups and buttons are adjustable. You can translate everything you need to any language. However, HoverSignal admin panel currently is in English only.
Yes, we make sure the HoverSignal experience is optimised across all mobile platforms.
HoverSignal provides a simple script that could be installed on any platform.
We also have a step-by-step process description for most popular CMS's:
Wordpress
Shopify
Joomla
Weebly
WooCommerce
You can connect HoverSignal to almost any platform by using Zapier or our API
We also have built-in integrations with current platforms:
Mailchimp
Google Analytics
Gist (coming soon)
No, it does not. The script is loaded asynchronously. We have a demo page with all our scripts active. Here is the results at google speed test
We're offering lifetime access to our gamification apps instead of monthly plans. This deal is limited in time and has a huge discount.
The core difference in our Deals is between the limits in the number of impressions and forms filled, depending on the app.
In Lifetime Extended deal you get PRO features to all current and future apps. That means that Social Proof Signals are limited to 30 000 impressions per month and Lucky Lottery and Easter Eggs are limited each to 100 filled forms.
In Lifetime Forever deal you get Expert features to all current and future apps. There will be no limits in impressions or forms filled for any app.
Yes, you can purchase the selected Deal for as many websites as you need under a single account. You can also buy 1 Deal now and stack it later (but before the Deal ends).
Moreover, if you stack 3 Deals or more you'll get triple the number of websites (e.g. if you buy 3 Deals you get 9 websites)
You can reach the support team either via Live Chat in the admin panel or at support@hoversignal.com
Our regular prices for unlimited usage is 39$ per month for each app.
The deal ends on March 12th.
You will get all the updates that are a part of the plan you purchased.
We accept all types of credit cards like Visa or Mastercard. Our payment operator is 2Checkout which supports all types of currencies.
Yes, just follow our payment proccess, you'll be able to choose PayPal at step 2.
You'll have 30 days to ask for a refund from the day you get access.